Every year, the Siglo Foundation, tourism promotion agency of Castilla y León, invites us to participate in the various familiarization trips that they organize. This year, on the occasion of the exhibition about The Ages of Man in Aguilar de Campó (Palencia), the appointment was in the Palencia Mountain, a beautiful and still unknown location within the great region of Castilla y León.
We started our trip in Lerma (Burgos), headquarter of the Appellation of Origin Arlanza (one of the 14 A.O. vineyards of Castilla y León) and chosen by the Duke of Lerma, during the S.XVII, as Court of Recess for King Felipe III. Strolling through its streets, visiting the Collegiate Church, going through the passage that connected the palace with the numerous churches and convents under the guidance of Gustavo (the local guide) we could travel in time. We were truly surprised by the Plaza Mayor and the great Ducal Palace, currently used as Parador.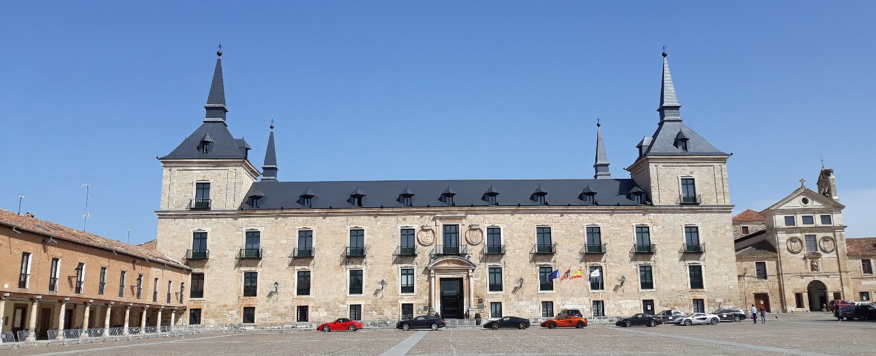 Once we got to the province of Palencia (less than two and a half hours from the international airport of Madrid) we were able, during the days that this trip lasted, to contemplate a small sample of the largest concentration of Romanesque art in Europe. Each town is dotted with churches, convents and Romanesque monasteries, architectural jewels of the 11th-12th centuries.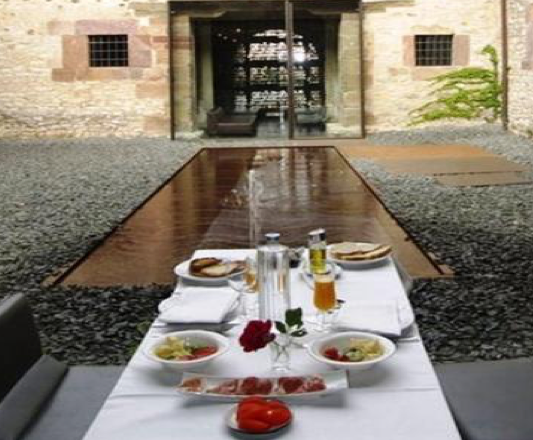 In addition, many of these buildings are now being used as part of a tourist and cultural complex such as the Santa María la Real Monastery, the Cultural San Pedro, the Mave Convent or the Santa Eufemia Farm, where we could enjoy their wonderful hospitality and gastronomy surrounded by a unique environment in which culture, senses and nature come together.
Nature is a very important tourist resource in the Palencia province, especially since the inclusion of Las Loras geopark in the UNESCO Global Geoparks Network, which includes in its natural, geological and cultural heritage a big part of Palencia's northern area. Some of the best moments were enjoying the sight from the Peña Mesa viewpoint, from where we could see Cantabria and Burgos, overwhelmed us by its size and beauty, and the sunset on the terrace of the Cervera de Pisuerga Parador (outside Las Loras), contemplating Palentina Mountain's highest peaks while we enjoyed a Ribera del Duero wine, which gave the perfect finishing touch.

We ended our trip passing briefly through the capital of the province, Palencia. This allowed us to have a quick glance and left us wishing to return again to that city with its great cathedral and its neoclassical, plateresque and modernist buildings.